It is difficult to know where to start when looking for a diamond eternity rings and many questions arise when you finally decide to start planning for that all important engagement surprise. Such as where should you ask the question? Should you splash out on an expensive meal? How much should a diamond engagement ring cost?
But nowadays people seem to be going bigger and bigger with their engagement plans. Gone are the days of a simple meal where the ring is hidden in the cake. Here are some of the more unusual proposals that have occurred over the years:
A fake fashion shoot – An ex rugby star decided that the best way to propose to his girlfriend, who was a model, was to send her off on a photo shoot to an Italian island called Favigana. This was of course a fake photo shoot. He enlisted the help of the hotel staff to present his girlfriend with an iPad filled with a slideshow of images of the couple together. He also included a video of him travelling to Sweden to ask her father for his permissions to marry her. As she sat watching the end of the footage he appeared in person in the hotel room to surprise her with the proposal. Over a million people have watched the YouTube footage of this proposal.
Super Mario Obsession – one obsessed super Mario fan when to the trouble of decorating an entire room to look like the backdrop of the popular game and even positioned a yellow cube hanging from the ceiling where he positioned his girlfriend underneath before getting down on one knee and asking her that all important question.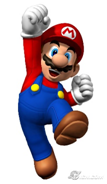 Rollercoaster joy – One young man decided the best way to propose to his thrill loving girlfriend was to pose with a sign with the words "Marry Me?" on a card he held up just as the camera on the rollercoaster snapped a picture of him and his girlfriend flying past. Once disembarking the ride, the couple walked around to the photo booth to collect their image and the lady was met with his surprise proposal image. As she turned around her husband to be was down on one knee with the ring in his hand.
Crop circle delight – When images appear in fields of crops it used to attract the attention of extra-terrestrial researchers. But one clever gentleman decided to carve into the field the message – will you marry me? He then took his girlfriend on what he explained was a once in a lifetime opportunity of a helicopter ride around their local landscape. As the helicopter returned to its landing place the surprised young lady was met with the image outside of her window.
The one thing to remember is no matter how you propose, how big or small the person on the receiving end of your proposal will be delighted.