Many organisations choose Dublin to stage their conferences and events. It is perfectly located to be accessible from Europe, the UK and the U.S. The airport flies almost 200 routes to and from all major European cities and the convenient ferry service makes travel to and the UK very easy. Now, with the pandemic, it's harder to reach there through normal flights, but private jet charters are becoming more and more accessible to everyone. Click here for the cheapest private jetcharters around.
Dublin is a fairly small city but has a fantastic transport system, making it easy to get anywhere by rail, road, taxi or tram. If you want to keep fit and active whilst staying in Dublin, you can even use the Dublinbikes scheme to get about. The city offers more than 20,000 guest rooms in a variety of different accommodation to suit every budget or personal taste. There are also tons of venues for a whole range of different events.
Dublin is a great place to do business and the ideal place to relax. Not only are there some inspiring venues to choose from, but the city is also a centre for education, commerce and research. Many global brands have chosen Dublin as the location for their headquarters, including major financial and pharmaceutical companies.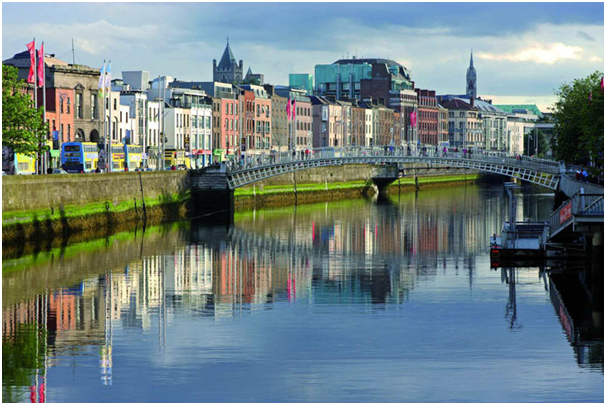 After the business, Dublin offers you the chance to let your hair down too. Staying close to its cultural roots, you'll discover art, music, theatre and museums at every turn. Combine that with a massive array of bars, restaurants and cafes and you'll find Dublin offers the perfect cosmopolitan mix of serious business and casual city living at a very reasonable price.
One of the most impressive venues in the city is The Convention Centre Dublin. It sits right at the centre of the vibrant city, just 15 minutes from the international airport. 6,000 hotel rooms are within walking distance of the centre, which makes it perfectly accessible. Also within walking distance are some of the most popular attractions in Ireland, such as the Guinness Storehouse and the Temple Bar neighbourhood.
The centre was designed by an award-winning architect and has become a famous landmark of the city's skyline. The building contains six foyers, incredible views from upper levels and a special lighting set-up for brands to light the building in their own unique colours. Make your event run even smoother with the help of an Events Agency Dublin like http://davisevents.ie/
Whatever the size of the event, the centre offers a mixture of 22 meeting rooms, halls and boardrooms. There is a 2,000 seat auditorium and access to wi-fi for over 20,000 individual devices. As a purpose-built venue, it's ideal for the efficient and professional staging of any event.