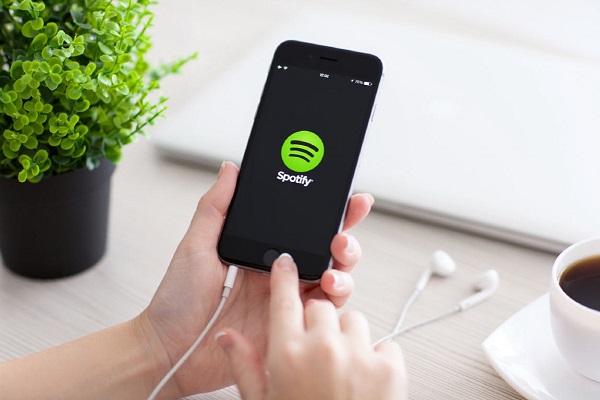 Are you an artist and want to make yourself known in the world of music? Spotify is the ideal place to do it. The platform currently has more than 350 million users, so your creations can go further than you imagine. Now, do you know how to upload music to Spotify? Is it possible to do it for free?
Today, we solve all your doubts about uploading music to Spotify in 2021. We will talk about the best platforms and distributors to publish your own music, how Spotify works for Artists and the advantages that the music streaming service offers for new talents.
Our team is committed to the new generation of artists, so we give you all the facilities so that you can publish music on Spotify without having to invest a large sum of money. Do you want to make yourself known? Learn to upload songs and become the next musical phenomenon.
How to upload music to Spotify?
If you are wondering how to upload songs to Spotify, one of the first things to consider before uploading is if you need to be registered as an artist. In this sense, the platform allows you to do it in two ways, from a PC to your account or as an artist. Next, we show you how to proceed in both cases:
To upload the music to Spotify and store it in your local files to have access to it when you need it, you must follow the following steps:
Open your account and click the arrow next to your username.
In the menu that appears, select "Settings."
Now, choose "Local files" from the options on the left side.
Next, enable the option "Downloads" or "Music Library" so that all the songs in those folders on the computer are added.
If you want another specific folder, go to "Add a source, "and there you decide where to upload the Spotify songs from.
How to upload your music to Spotify as an artist?
If you can use the Spotify for Artists app ( Android or iOS ) and want to upload your songs, you must first submit the music for publishers to verify and approve it before adding it to your playlist. To do this, you must do the following:
Sign in to Spotify for Artists.
At the top, choose "Send from next post ."
Click "Next" from the Music tab.
Select "Submit a song" in the appropriate version.
Finally, choose the song and fill in the required information.
If you do not have access to the aforementioned application and you want to upload your songs as an artist, it is best to use a platform that can. These will indicate the steps and requirements to upload the songs to Spotify. Among some requirements, they will usually ask you for a default format of the song and quality greater than 320 Kbps.
How to upload your music to Spotify with TuneCore?
One of the most popular platforms for uploading music to Spotify is TuneCore. The service is responsible for managing everything related to your music, from the process of publishing it on Spotify to making payments. The process to register and upload music is very simple. The steps to follow are:
Go to the TuneCore website and register your account.
Once done, choose the type of content you want to upload to Spotify: song or album.
Upload the music and cover art of your single or album to the TuneCore platform.
Add collaborators to your songs. This step is essential so that they are credited when they use your music.
When TuneCore has approved your music, you can upload it to Spotify. And ready!
Typically, it takes TuneCore about 24 hours to review songs. Then, in a maximum of 5 business days, the music will be available on Spotify. Also, with this tool, you will be able to access all the sales and transmission reports. Best of all, you can keep 100% of the income.
Best platforms to upload your music to Spotify
More and more intermediaries or platforms are emerging that offer to upload music to this application as an artist. Now, which one should you choose? We will show you a list of the most popular and reputable ones.
CD Baby: Pays weekly and 91% of earnings, but barcodes are not free.
AWAL: Collects 15% of the profits and offers you to perform at events, but the distribution takes longer than other platforms.
Distrokid: Does not charge any commission for the profits, but its use has annual payment plans.
EmuBands: Gives you instant access to Spotify for Artists but has very high launch fees.
Record Union: It is very easy to use, but it does not have integration with social networks and its commission is high.
TuneCore: This platform ensures you enter 100% of the earnings you make with your music but charges a commission for each song or album you upload. Its use is very intuitive.
Songcast: It also pays you 100% of what you put in with your music. A monthly commission is paid and another for each album or song. You can upload unlimited music and even pay for a radio playback.
Indiefy: You have a free option to upload the music to Spotify in less than 3 weeks. Instead, its Pro version ensures distribution in 7-14 days and offers integration with social networks.
Amuse: Its free plan guarantees distribution in 4 weeks and is limited to 12 releases per year. You can improve the benefits with the Boost and Pro plans. They pay you 100% of the earnings.
oneRPM: Keeps 15% of the profits but allows unlimited content distribution. It also has subscriptions to promote your music and create personalized marketing plans.
Upload music to Spotify for free in 2021: is it possible?
If you want is to simply upload music to Spotify for your use, you should know that it is completely free. On the other hand, if you do it as an artist, it can also be free, but it is a little more complex.
One way to make this possible is by hiring a record label, although, as you well know, they will charge you for the entire process. Another alternative is through a platform or distributor, which, as we have said before, is in charge of managing your creations.
However, most of these platforms will charge you a percentage of the profits for the reproduction and purchase of songs, so you will hardly find an intermediate that does it without asking you for anything in return.
But all is not lost, but in these cases, the streaming service makes its Spotify for Artists tool available to artists, which is free. In the next section, we explain what it consists of and how it works.
Requirements to upload music to Spotify
When uploading music to Spotify, you must bear in mind that there are a series of minimum requirements. This is because the platform wants to guarantee a minimum of quality and fight against music piracy. These are usually technical and legal requirements. These are:
Compatible format: Music should preferably be in mp3 format. Moreover, Spotify also supports mp4 and m4p formats. In any case, the platform will notify you of any incompatibility.
Standard speed: It is imperative that the music is 320kb / s. Other speeds are not accepted.
Have a contract with a distributor: This person is the one who will publish your songs on Spotify and pay you the profits. If you work with a record company, it usually already has its own distributor.
Author authorization: If you are a musician who makes covers, you must first make sure that you have the permission of the artists to distribute a version of their songs.