Many people still think that timber homes are not as sturdy or long-lasting as brick-built properties. This could not be further from the truth, however. Timber frames are incredibly durable and strong. There are so many advantages to building with timber, including its excellent environmental credentials. Here we look at some of those advantages:
Off-site timber construction offers a much greater level of flexibility. There are many choices of external cladding available to make it easier to comply with local regulations. Transport costs are reduced due to the lightweight nature of timber, which can also be used for construction on brownfield or difficult land sites.
Natural – Timber can boast being one of the few natural building materials. It doesn't give off chemicals, it's non-toxic, safe to handle and ages naturally with no harmful effects.
Sustainability – Humans have been using timber to build for many thousands of years. It is both sustainable, ecological and 100% renewable. We can grow timber quicker than we use it as most nations now have policies to re-grow more trees that are being felled. Used all around the globe, timber is often used close to where it is milled which means lower carbon emissions in transportation and better for the local community's economy.
What will you find in this article?
Low Energy Production
Only small amounts of energy are used in the conversion process of a tree to timber. Timber can boast having the lowest embodied energy figure of all commonly used building materials. For a timber frame construction company, visit http://www.qtfhomes.co.uk/
Carbon Store
The greatest thing about building with timber is that it is made from carbon drawn out of the atmosphere. The carbon trapped trees would otherwise be left in the atmosphere. Using timber effectively traps the carbon for as long as the timber structure is in place.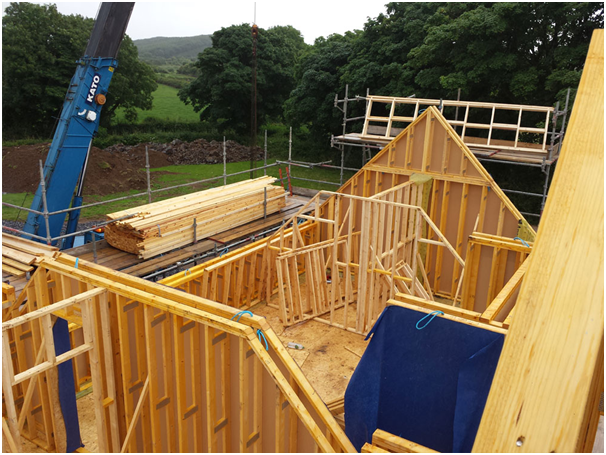 Energy efficiency
The use of wood minimises the consumption of energy in many ways. Timber frame houses have also shown to outperform concrete and steel in life cycle studies.
Insulation
Wood is a great natural insulator when used for windows, floors, and doors. Having a timber frame also provides more space for insulation than a building made from other materials. The better your insulation, the less energy you need to use to heat or cool the property, resulting in lower use of fossil fuels. Wood contains tiny air pockets, limiting its ability to conduct heat. Therefore, they make great energy-efficient homes, more so than steel.
Versatile
Timber can be used in so many different ways, making it truly one of the most versatile of building materials. It is light, easy to work with and only requires basic equipment to be worked. There is a wide range of textures, colours, and qualities available depending on your choice of wood.
Faster build time
The time taken to construct a property is much quicker with timber. A frame can be pre-cut, and precision built far quicker than a brick-built property can be constructed. The construction site is also less filled with debris following a timer frame construction, saving time on the clear up too. The erection time is faster, saving money for both domestic and commercial property builders and owners.
You may also like Ways in order to Rectify Cupping inside a Solid Wooden Floor