The engineered wood flooring is a classic in decoration; without any doubt, they give a touch of elegance and warmth, they are ideal for rooms, bedrooms, kitchens, offices and living rooms, the options of wooden floors that are available in the market are very varied, finishes, textures, formats, and colors to your taste.
Many people think twice before putting this type of floor because they believe that the maintenance is very complicated, although in reality the duration and good appearance depend a lot on the quality of this. As everything has its advantages and disadvantages, I tell you about some.
The beauty of a wooden floor can combine with any space.
Advantage
* Natural aspect of your spaces and warmth to the environment.
* Wood is not very sensitive to ambient temperature, that is, it is an insulating material.
* Longevity: With the proper care, this type of floors offers high resistance to the passage of time.
* Hypoallergenic: These floors do not absorb dry dirt such as pollen, hair, dust and any dirt, no matter how small.
* Design: Currently, you can add texture and color to the wood to achieve unique finishes, its different formats give great ease to make designs that with other material would be very complex.
Wood acts as a natural insulator, protecting your home from the cold and heat.
Disadvantages
* Specific care: Even the most durable floor requires care, wood can deteriorate due to:
– Exposure to water, sun, and humidity
– Scratches by traffic or furniture
* Difference of tones: In case of having damage in a certain area, due to the naturalness of the material can slight differences of tone.
* Lack of maintenance: If your wooden floor does not receive maintenance, insurance will begin to suffer a loss of brightness, even stains, which are cosmetic damage that by an oversight can lose its appeal.
The wooden floor does not accumulate dust mites or any other potentially allergenic element.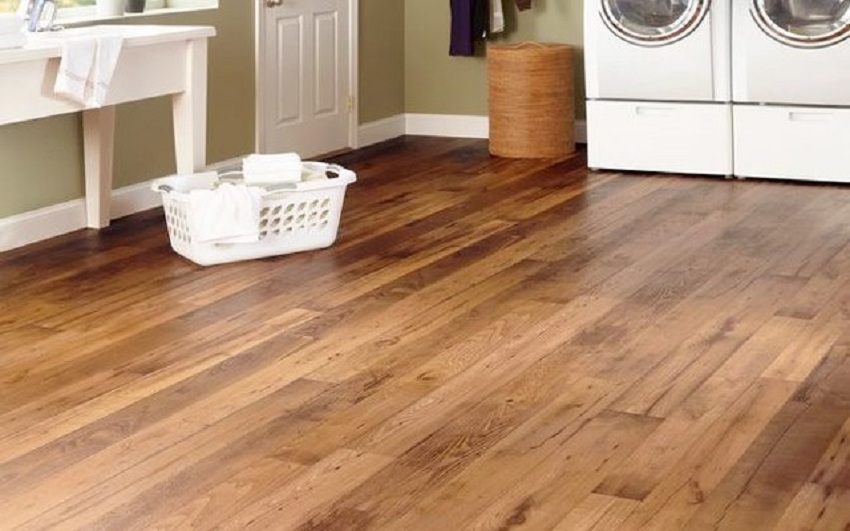 Maintenance
A great advantage is that the wood can be treated and rejuvenated many times, whether natural, laminate or covered floors, can be renewed with different techniques to maintain its appearance of new. I share some tips you can follow:
* It is important to have frequent maintenance.
* Do not use abrasive chemicals
* Avoid contact with liquids
A well-kept wooden floor can last for many years.
If you are convinced that this type of floor is a very good option for your home or, you already have it, do not worry, you can write me so I can tell you about the right products like discount flooring to keep them more alive than ever.
Bye!