If you've holidayed in France and since become a bit of a Francophile, you should seriously consider spending Christmas there. Not sure why Christmas is so special in France? Here are some compelling reasons:
The Christmas markets
For some of the best and biggest Christmas markets anywhere in Europe, it has to be France. The east of the country holds the most impressive and the oldest market can be found in the stunning city of Strasbourg. Here you'll discover almost 300 stalls, local artisan gourmet and beautifully crafted traditional toys. The perfect place to experience the festive spirit.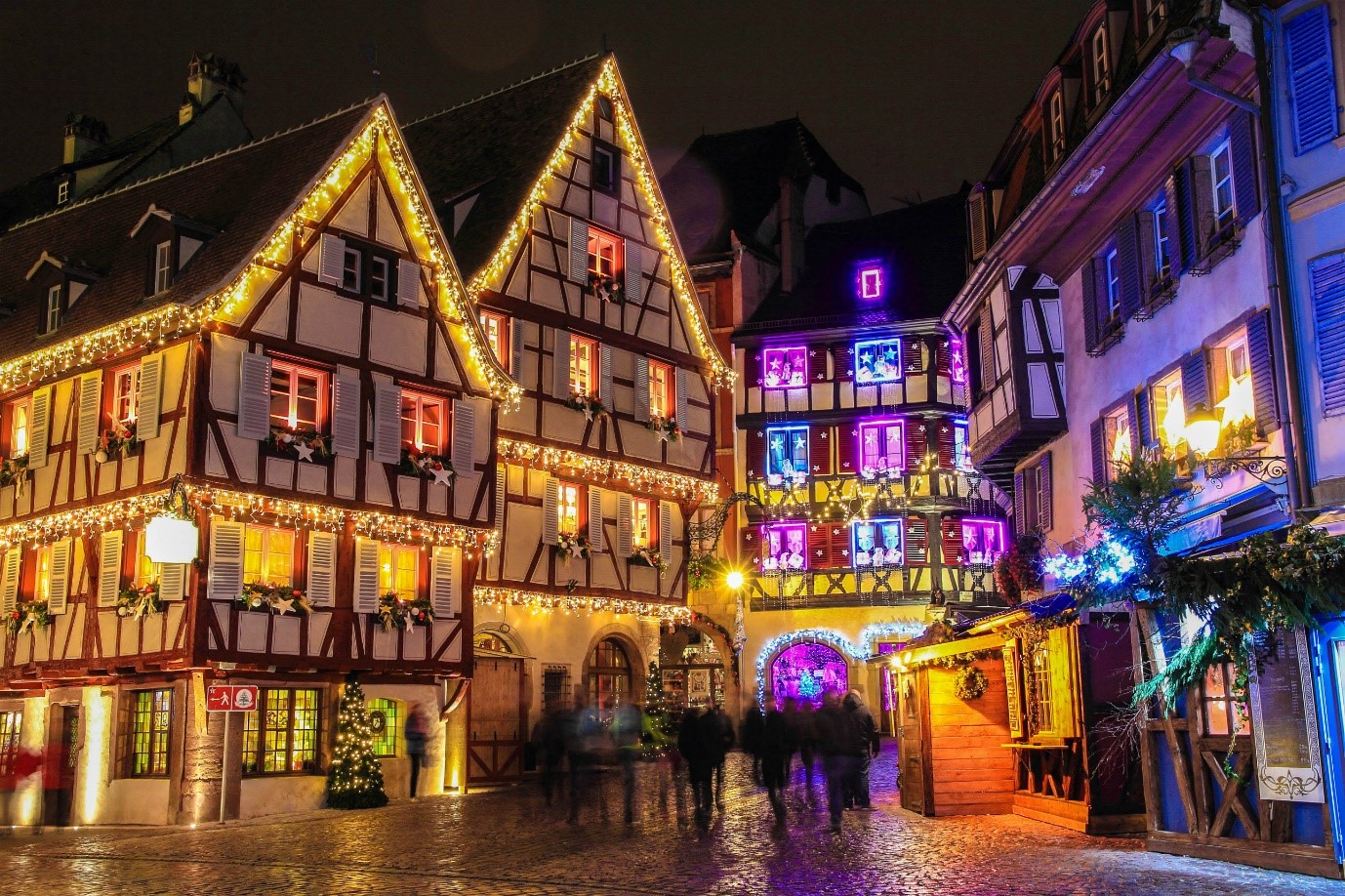 Christmas Eve
Christmas Eve feels more special in France as it's when many of real celebrations take place. Instead of making last-minute stressful trips to the shops, the French enjoy a get together meal called 'Le Reveillon'. This meal lasts until late, with the children finally able to open their presents at midnight.
A higher chance of a white Christmas
For ski-loving people, France is a top destination and it makes sense to visit if you really want to wake up to a white Christmas. What could be more festive than spending the festive season in a snow-covered mountain town in all its picture-postcard glory?
Let the vino flow!
The French love their wine, but Christmas offers a further excuse to uncork some particularly exceptional vintages. Pop the cork on some excellent Champagne in the country that invented the beverage too. Cheese and sweet wine or liqueur combinations are good enough to be the only Christmas present you need this year!
A warmer Christmas
Head down to the French Riviera if you hate the cold chill of winter. Christmas can be a much milder affair and you can enjoy all the festivities of the season without the bitter weather. You'll also find some unique and different traditions down in the Provence region. Why not spend every Christmas celebrating in a warmer climate? To find Property for sale in France, visit http://www.frenchpropertysearch.com/
Bûche de Noël
In the run up to the main event, the displays in patisseries and boulangeries will make your mouth water. Beautiful pastries and bright cakes will lure you in, but the piece de resistance is the buche de noel, a chocolate log or made from cream and fruit. A light sponge is coated in cream or chocolate and rolled into a log shape. It is then iced with further cream or chocolate. Delicious!
A Parisian Christmas
A trip to Paris is a good plan any day but it's especially beautiful at this time of year. The capital becomes magical at night with the sparkling window displays of the Galeries Lafayette shopping gallery. The Christmas market on the Champs-Elysee is a must-see event, as is the ice skating by the Hotel de Ville and the Place de la Concorde Big Wheel.