So far this winter, Britain has seen so much snow we haven't known what to do with ourselves! The young and the young at heart have been having a great time, building snowmen, going out for snowball fights and sledging, and have been overjoyed at the school closures that resulted from the wintery weather. But the snow has also caused travel chaos, with many people having to sleep overnight in their cars and await rescue, and many others not being able to make it into work.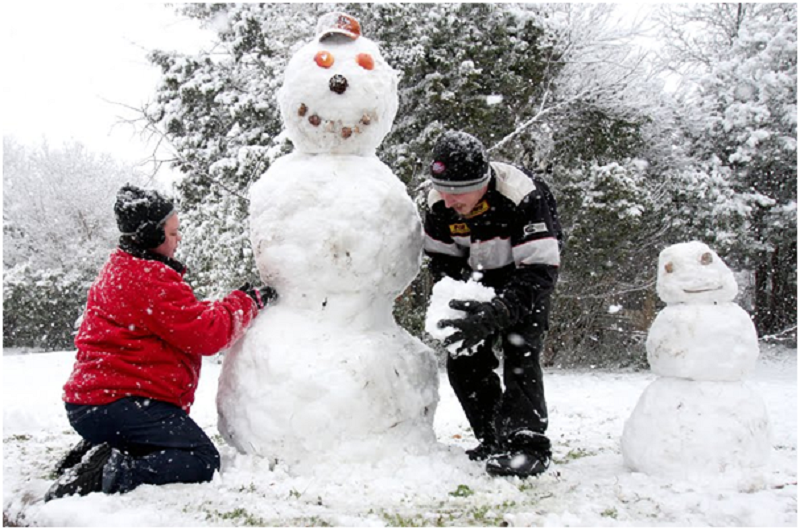 For many, more vulnerable people, the cold weather can be the difference between life and death. The elderly are particularly likely to suffer in the cold weather, as are people with certain pre-existing health conditions such as people with heart problems, respiratory illnesses and pregnant women. If you do know anybody who is likely to be having health problems from the cold weather, go and check on them and make sure that they are keeping warm.
One of the most important things for anyone to keep their health good in the cold is to ensure that they have a warm home. Make sure that they are eating well, even if it is a hot tin of soup and some bread, it is important to keep energy levels up. Make sure that the home itself is well insulated – this will make it less easy for the heat to be able to escape. Loft insulation is good, as is good windows and doors that keep the heat in – Gloucester double glazing company https://www.firmfix.co.uk/  can help with this.
Having good insulation also means that heating costs can be kept down – especially important for those on a low income. The minimum recommended temperature for the home is 18 degrees Celsius. For babies, it is important that the room they sleep in is between 18 – 20 degrees Celsius. This will reduce the risk of sudden infant death syndrome.
When it is cold outside, still try to be as active as possible. This will help to warm the body up. Plenty of layers of warm clothing, and a hot water bottle also help, especially at night when the body is not able to be physically active to keep warm. Simple things such as draught excluders and drawing the curtains also help to keep the chilly air outside where it belongs!