Create the ideal workspace for your classic car today. Whether you're pulling out the engine, checking the oil or performing any other repair or maintenance, it's important to keep your paint job protected. Just like a custom windshield cover, a fender cover can provide the workspace you need without damaging your vehicle. Learn more about the benefits of using fender covers for your classic or everyday car.
Prevent Scratches
Take the time to set up your workstation. Gather the tools and parts you need and consider the proper safety gear and protective materials for your vehicle. A few setup steps can make all the difference when it's time to clean up at the end of the day.
A soft material made from cotton, nylon or PVC material prevents scratches on the side of your vehicle. There's nothing worse than a loose wrench scratching the side of your beautifully restored paint job. A scratch on your fender may cost more than the repair you were attempting to make, so be sure to take care of your vehicle with a quality fender cover.
Avoid Smudges
Focus on the components under your hood, not on your paint. When you're struggling with a stubborn nut or reaching for a loose wire harness deep in the engine compartment, the last thing you're thinking about is the paint on the side of your fender. This can lead to handprints, oil smudges and other surface residue. The best fender car covers prevent this and make the end of the work day as simple as removing the cover, replacing your tools and closing the hood of your favorite vehicle. An efficient workplace saves you time and stress as you work on your favorite vehicle.
Create a Comfortable Workplace
Most fenders weren't designed to be armrests. It can be very uncomfortable to lean over the side of your engine compartment. A fender cover not only protects your car's paint job, but also offers additional padding and comfort for you as you work. Enjoy a convenient place to rest your oily hands or lean over the fender of your classic car. Depending on the shape of your fender, this can also give you a convenient place to set your tools as you change between pliers, wrenches and other tools.
Just because these covers are called fender covers doesn't mean they're single-purpose clothes. Throw a fender cover on the ground before you slide under your vehicle, or use one as a dust cover for some tools or parts. Once you're done with it for the day simply toss it in the washer for efficient cleaning. These versatile covers are available in multiple colors and sizes, so you can find the exact option you need for all of your vehicles or garage projects.
Shop for Covers Today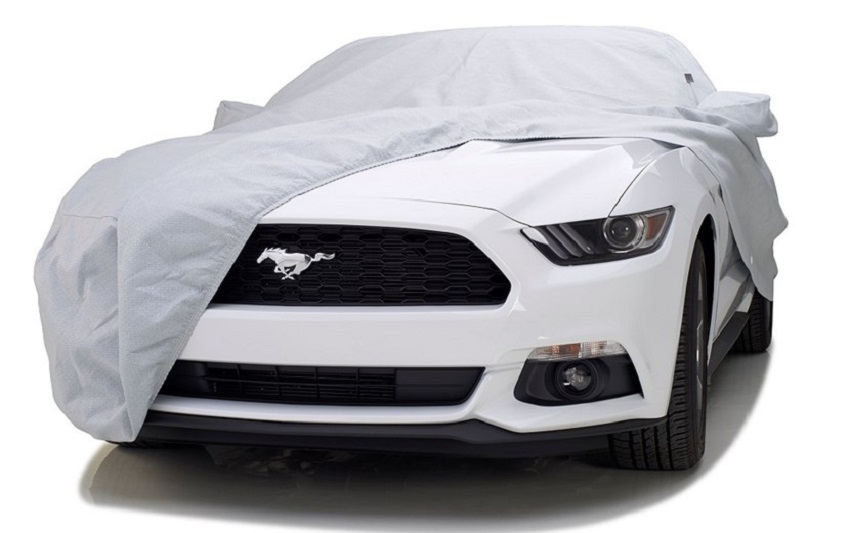 Compare leading fender cover options online today to receive a dynamic protective cloth at a great price. Learn more about the different sizes, colors and materials available and find out how to care for your car cover. Create the ideal workplace as you restore your classic car or check the oil on your everyday commuter.