Studies are those spaces in which we spend many hours, whether it is studying or working. For that reason and to guarantee the best performance, it is convenient to decorating a studio space that fits our needs.
The fundamental thing is to have a good table to work on since it will be the surface in which we will organize our materials and where we spend many hours a day. It has to be practical as well as comfortable, we have to feel comfortable and have everything at hand.
Decorating a studio with Practical office tables
Fortunately, comfort can be available to all pockets and in the market, we can find inexpensive desk tables that will be tailored to our preferences. The desk tables should be adapted to our activity, if we have many tools or office supplies, we will need several storage drawers.
On the other hand, if our activity requires the continuous consultation of books and documents or the use of graphics tablets, we will have to opt for a large area in which all the elements fit. If, on the other hand, we only need a laptop to work with, we can choose a smaller table and take advantage of the rest of the space in other types of furniture. Continue reading: how to restore an old trunk
Comfortable office chairs
Another essential element in a good study is a comfortable chair that allows to adopt a correct body posture. At the time of choosing this type of furniture, we should prevail the comfort, although this does not always have to be at odds with the styling.
A good option is to opt for reclining chairs that help to rest our back and that can be adjusted to our ideal height. Experts recommend keeping your feet on the ground, to avoid circulatory problems. In these cases, you can buy footrests, which will help us to maintain a correct posture at all times.
Shelves to organize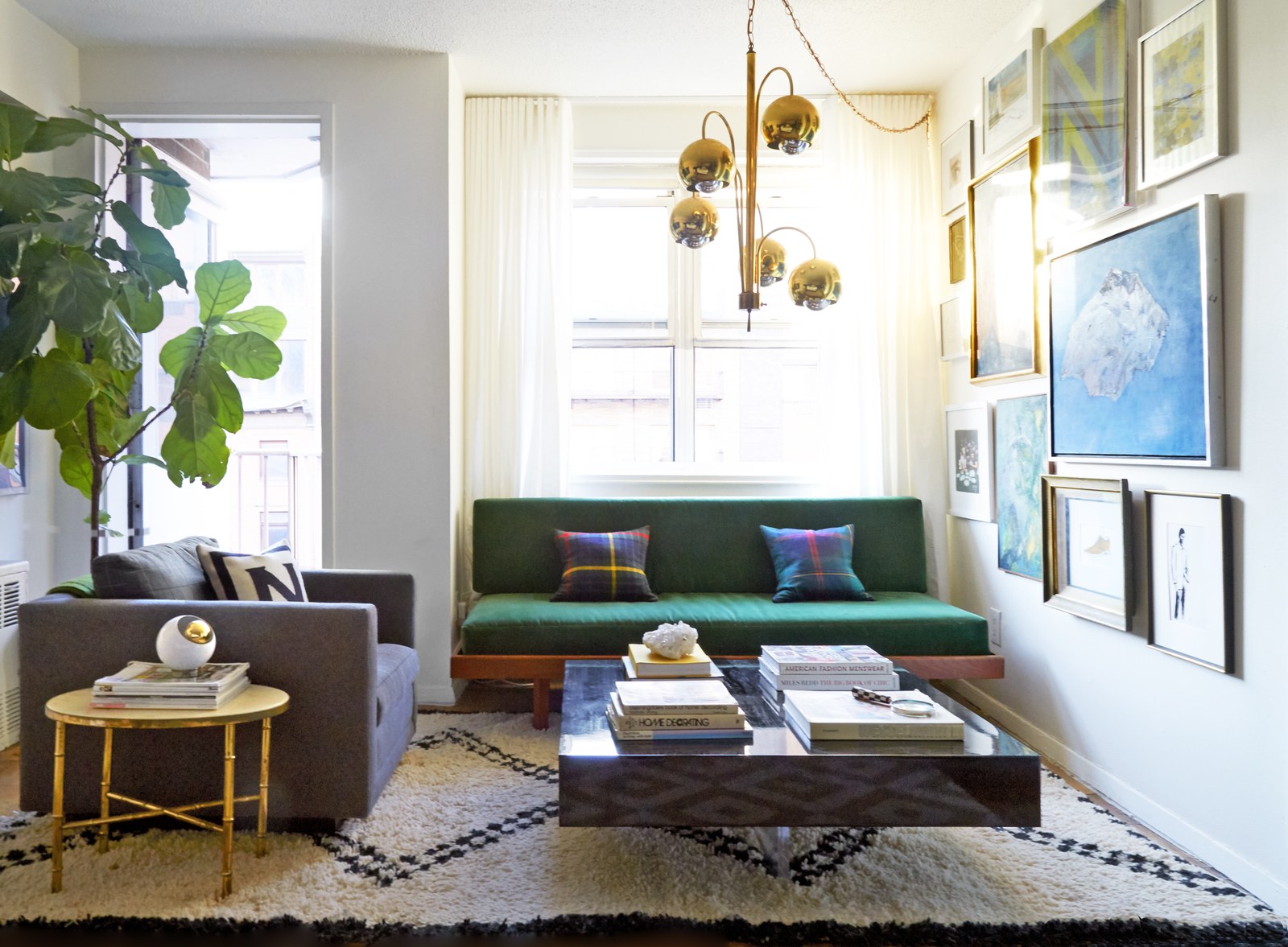 Once we have chosen these two main elements for the convenience of a studio, we can choose the rest of the furniture more freely when decorating a studio. The shelves are very useful elements in terms of storage possibilities. Likewise, they can also be used as decorative supports to hang photos, souvenirs, souvenirs…
Textiles to decorate
Sometimes we need to change the aspect of our environment to breathe new air. A good option is to think about curtains and rugs as elements that will provide great versatility when decorating. It is about textiles that can be changed over time, and thus be able to change the decoration without assuming high costs.
Plants to improve the environment
Likewise, the inclusion of plants in our workspace will provide energy and vitality, in addition to improving air quality. Plants help create a more welcoming environment for room and experts say they can help increase our productivity and reduce stress.
On the other hand, the plants that we choose should be adjusted to space at the time of decorating a studio. It is important to know if they are indoor species or if they require special care.
If we pay attention to all these elements we will create an ideal work and study environment for our well-being. We must not forget that it is important to feel comfortable in our workplace and with a couple of tricks we will achieve it.