Cars rely on a variety of fluids, from the oil that lubricates the engine, the brake fluid that provides stopping power and the coolant that keeps the engine from overheating. Coolant travels between the various parts of the system, the radiator, expansion tank, water pump and engine block by way of hoses. These are generally made of a rubber material and can deteriorate over time.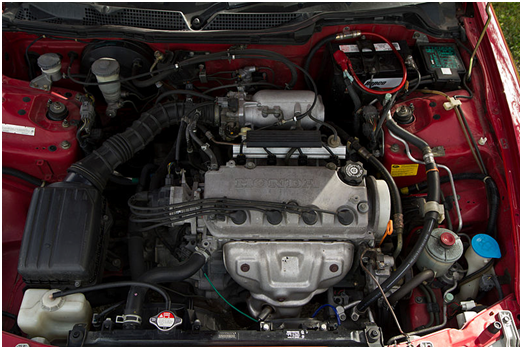 On older cars, therefore, anything over four years old, the hoses are likely to need replacing at some point so take the time to understand the components of your cooling system – https://blog.motoringassist.com/car-maintenance/oils-and-fluids/guide-automotive-cooling-systems/. There are some things you can look out for that give you a clue as to whether your hoses are reaching the end of their life.
Signs of wear
There are several signs that hoses need to be replaced. Old hoses are likely to become stiff and brittle, you may also notice surface cracks that are a sign that the rubber is beginning to perish. You should also look out for any bulges or kinks in the hoses.
Carry out a visual inspection under the bonnet. Look for any signs of obvious wear and check for kinks, bulges or cracks. Squeeze the hoses gently – only do this when the engine is cold – if they are soft and pliable then they are fine. If, however, they feel stiff and brittle then it's time to replace them. Check for any leaking joints or damaged clips.
Replacing hoses
Fitting new cooling hoses is a job that shouldn't be beyond the skills of a DIY mechanic. Use good quality silicone hoses from a supplier like https://www.goodflexrubber.com/pages/silicone-hose-manufacture and it's also a good idea to replace all of the fixing clips at the same time as the old ones may be corroded or damaged.
You will of course need to drain the cooling system in order to replace the hoses. Make sure you dispose of the old coolant carefully as antifreeze is toxic. After you've replaced the hoses refill the system with the correct antifreeze mix – usually 50:50 but check your car's handbook. You will also need to bleed the system in order to remove any airlocks. Run the engine up to its normal temperature so that the thermostat is open and coolant is flowing right around the system and check for any leaks.